---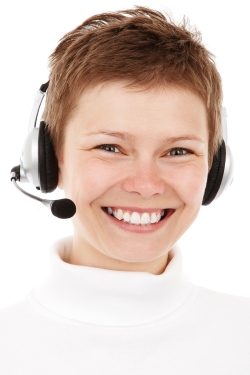 Phone Calls for Food Assistance, Medicaid, and Cash Assistance
Beginning February 1, 2016, phone calls regarding Food Assistance, Medicaid, and Cash Assistance programs will be answered Monday through Friday between the hours of 8:00 a.m. to 4:00 p.m. 
Due to the extremely high number of calls we receive, there is often a long wait time.  Call are answered in the order that they are received.  If you hang-up and call again, the phone system will place your call at back of the queue and it will take even longer to have your call answered.
Mondays are almost always very busy.  There are usually fewer phone calls Tuesday through Friday between 8:00 a.m. and 10:00 a.m. and calling during these times would likely reduce your wait time substantially.     
Thank you!
---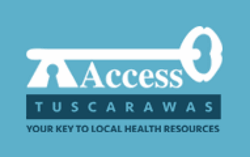 Access Tuscarawas
Access Tuscarawas is a collection of local agencies focusing on improving access to healthcare in our community. 

Click here to go to their website.
Click here to view and/or download the Community Directory document.
---
The ADAMHS Board
Access to their website and free, on-line screening tool.
Click here to go to their website.
---
Home Energy Assistance Program – Winter Crisis
HARCATUS Family Support
Michele Lucas, Community Services Director
Release date:  December 18, 2014 
The State of Ohio HOME ENERGY ASSISTANCE PROGRAM (HEAP) helps reduce heating expenses during the winter months.  The HEAP Winter Crisis Program may help those households who have disconnect notices on their gas or electric bills and those that have less than a 10 day supply of fuel oil, propane, coal or wood.  Income eligibility guidelines begin with $20,423 for one person and increases by $7,105 for each additional household member.  No one should be cold this winter! 
If you or someone you know needs help to stay warm this winter, call HARCATUS Family Support Toll-Free Appointment Hot Line at 1-855-806-9650.
---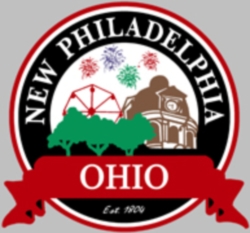 New Philadelphia City Health Department

Pregnancy Testing – $10.00
MMR shots – Children and Adults – $10.00
You do not have to be a New Philadelphia resident to be eligible. Anybody is welcome.  Walk-ins are wlecome.
Address: 150 East High Avenue, New Philadelphia
Phone Number: 330-364-4491   ext. 208
Hours: Monday through Friday –  8:00 a.m. to 4:30 p.m.
Closed from 12:00 p.m. to 1:00 p.m. for lunch
---
Social Security Administration

Beginning August 2014, they will no longer issue Social Security number printouts in their field offices.
Beginning October 2014, they will stop providing benefit verification letters (proof-of-income), except in emergency situations.
Click Here for Additional Details 
---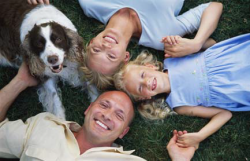 Family Connections
Building strong children and families
All workshops are free and open to the public. For more information and to register, call the Tuscarawas County Extension Office.
---
Birth Certificate Access for Ohio Adoptees
Governor John Kasich signed Substitute Senate Bill 23 into law on December 19th. This new law gives 400,000 adult adoptees adopted between 1964 and 1996 access to their original birth certificates.
Important Dates From the date of signing (12/19/13) there is a 15-month implementation period for the provisions in Sub SB 23:
• On March 20, 2014 birthparents should be able to access the Contact Preference Form, the Redaction Form, and the Medical History Form.
• On March 20, 2015 adoptees will be able to request their original birth certificates.
Click Here for more information.
---
Medicaid and Private Health Insurance
Obamacare or the Affordable Healthcare Act
Are you currently receiving Medicaid?
– Do nothing, it will continue for now.
Are you looking for Medicaid coverage?
   – Go to the following website to apply online:  www.benefits.ohio.gov
   – Call our agency at 330-339-7791
   – Stop at our agency at: 389 16th Street SW, New Philadelphia, Ohio 44663
Do you need private health insurance and not Medicaid?
– Go to the following website:  www.healthcare.gov
   – Call: 1-800-318-2596
---
Save Money on your Telephone Bill

How to apply?  Click Here

Consumer Fact Sheet and Approved Providers – Click Here
---

Safety Alert
Child protective workers carry agency-issued photo identification badges when making home calls. Staff identify themselves in phone conversations. Anyone questioning the identity of a visitor should request to see the identification badge. Anyone questioning the identity of a caller should ask for the name, phone number and phone extension of the caller and then contact the agency to ensure the validity of the information given. The agency phone numbers to call are 330-339-7791 and 1-800-431-2347. 
---
Civil Rights
Ohio Department of Job and Family Services (ODJFS) and the local County Department of Job and Family Services (CDJFS) prohibits discrimination in all of its programs and activities on the basis of race, color, national origin, sex, religion, age, disability or political beliefs. 
---