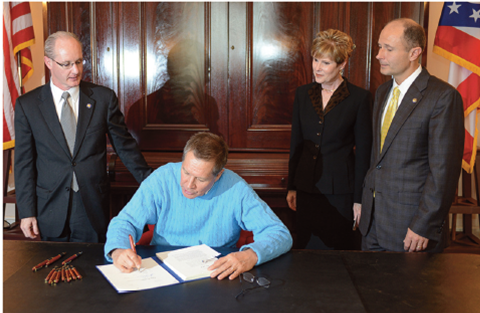 Governor John Kasich signed Substitute Senate Bill 23 into law on December 19th. This new law gives 400,000 adult adoptees adopted between 1964 and 1996 access to their original birth certificates.
Important Dates From the date of signing (12/19/13) there is a 15-month implementation period for the provisions in Sub SB 23:
• On March 20, 2014 birthparents should be able to access the Contact Preference Form, the Redaction Form, and the Medical History Form.
• On March 20, 2015 adoptees will be able to request their original birth certificates.ioioiiop