Tuscarawas County Job & Family Services
389 16th Street SW
New Philadelphia, Ohio 44663
Beginning June 1, 2022
PRC-COVID Clothing Program – $200 Clothing Benefit Per Eligible Child.

****** I M P O R T A N T *******

You must follow all the directions on the flyer and the application or you will be denied.

****** I M P O R T A N T *******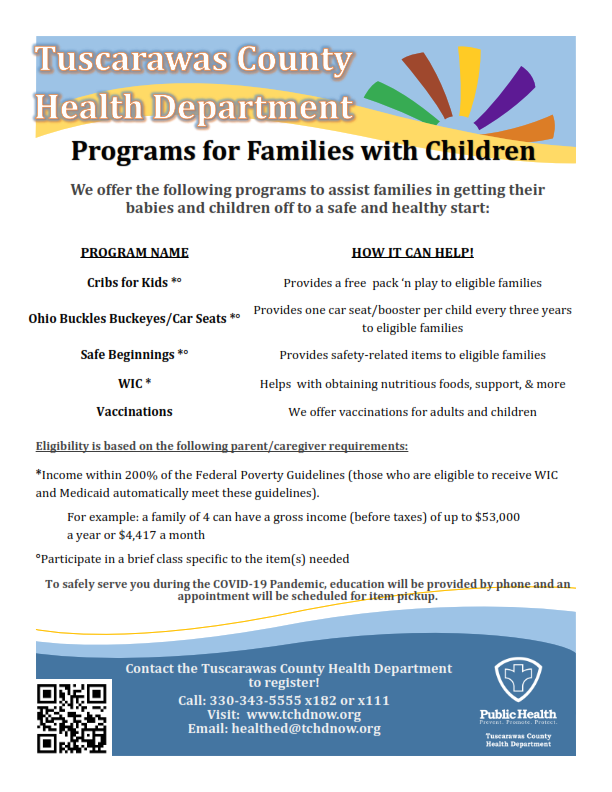 The Tuscarawas County Health Department has several very good programs for families with children.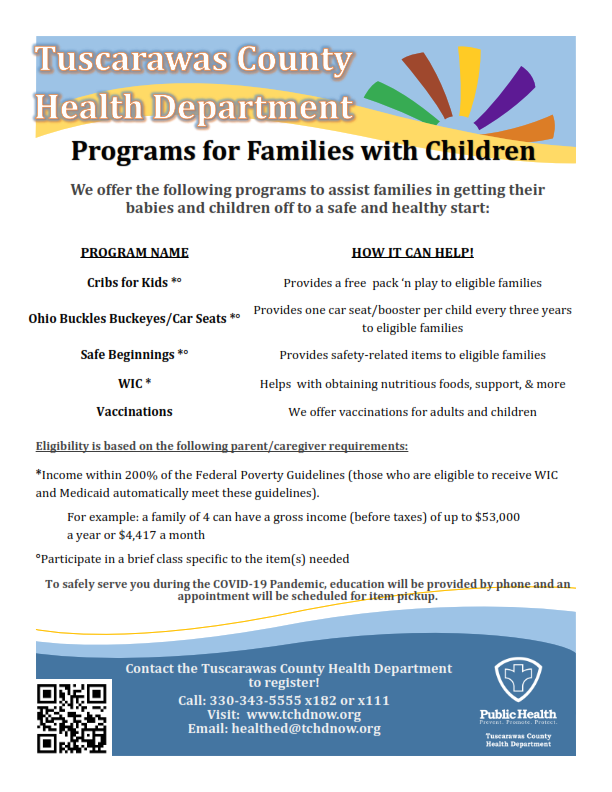 Safe Beginnings is a program to assist families with safety support items that will allow their babies and children to get off to a safe and healthy start.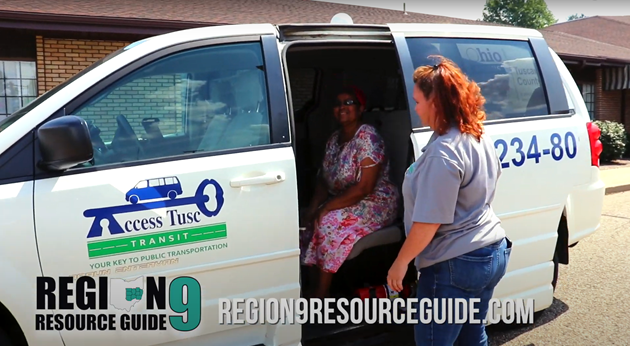 Watch the video and/or click on the following link for a Transportation resource guide.