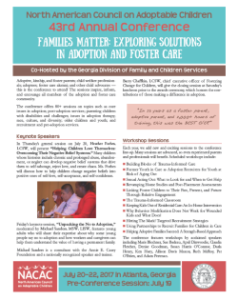 North American Council on Adoptable Children
43rd Annual Conference
Families Matter: Exploring Solutions in Adoption and Foster Care
July 20–22, 2017
Pre-Conference Session: July 19
Atlanta, Georgia
Click Here to go to the NACAC Conference Website
---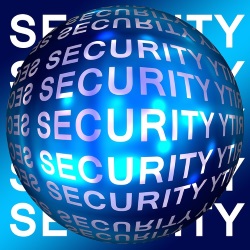 March 22, 2017 – PRESS RELEASE
Tuscarawas County Job & Family Services cautions clients who use the EBT card to access their food benefits to exercise caution when downloading a phone application called Fresh EBT. At present, this is not an application endorsed by or operated by the Ohio Department of Job & Family Services or Tuscarawas County Job & Family Services. Anytime sensitive, personal information is being uploaded to a third party vendor, there is always a risk of the information being compromised and used to the detriment of an individual.
---

Media Release: February 1, 2017
Tuscarawas County Job and Family Services is pleased to announce that it has recently implemented a virtual service center for new Medicaid applications with six other counties in East Central Ohio.
The virtual call center operation brings together the resources of Ashland, Richland, Harrison,
Jefferson, Portage, Tuscarawas, and Washington County Departments of Job and Family Services.
Customers who call the state number at 844-640-OHIO, and live in one of the seven counties
listed, will be routed to the first available customer service agent in any of the seven counties.
The county who takes the call will be able to assist the customer with Medicaid applications.
This process is not available for customers applying for nursing home, waiver, or aged/blind/ or
disabled Medicaid. Those customers should continue to apply through their county job and
family services agency. This virtual call center system allows each county to efficiently utilize
available resources to meet and respond to increases and decreases in caller volume.
Click Here to see the entire Media Release document.
---
Why did I get this 1095B form?
Please do not call us.  Keep this form for your records, you may need it if you file a tax return.
You can click on the image to get more information about the form.
---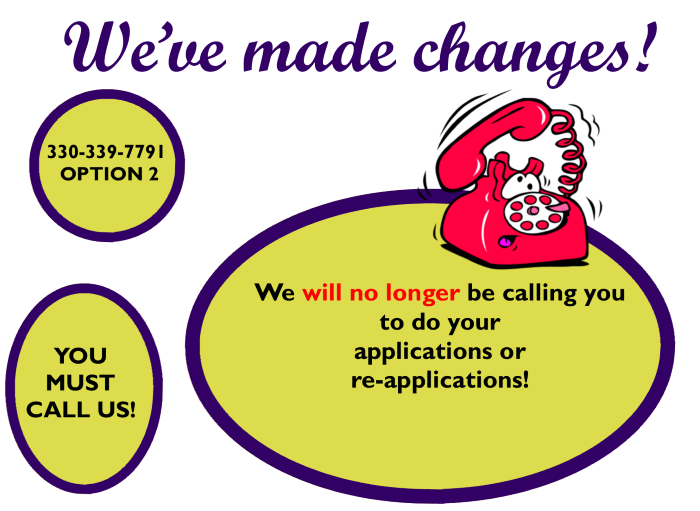 ---
---
Managed Care Update
This applies to all adoptive families who receive Adoption Assistance.
Effective January, 2017, Ohio is transitioning all children (foster and adopted) who are on Medicaid for health care to a managed care company.  Custodial agencies will make the selection for children in their custody (temporary and permanent custody). For children who have been adopted, the adoptive family will be responsible for the selection.
In early November, families will be receiving notice of the change and will be encouraged to choose a managed care company for their child's healthcare needs. Families will have 18 days to make a selection; otherwise they will be automatically assigned to a plan.
The managed care companies are Buckeye Health Plan, CareSource, Molina Health Care of Ohio, Paramount Advantage, and United Health Care Community Plan of Ohio.  For more information go to http://www.ohiomh.com or call 800-324-8680.
If you have questions, please call Melani Jones at (330) 308-7753 or email her at Melani.Jones@jfs.ohio.gov.
Managed Care Regional Training Schedule – Click Here
---
A discussion on the connections between drug abuse and child abuse.
News-Talk 1480 WHBC Canton Ohio
'Canton's Morning News with Pam Cook and Gary Rivers'
Monday, April 25, 2016 9:00 a.m.
---
Phone Calls for Food Assistance, Medicaid, and Cash Assistance
Call 330-339-7791 Option 2
Phone calls regarding Food Assistance, Medicaid, and Cash Assistance programs will be answered Monday through Friday between the hours of 8:00 a.m. to 4:00 p.m.
Due to the extremely high number of calls we receive, there is often a long wait time.  Call are answered in the order that they are received.  If you hang-up and call again, the phone system will place your call at back of the queue and it will take even longer to have your call answered.
Mondays are almost always very busy.  There are usually fewer phone calls Tuesday through Friday between 8:00 a.m. and 10:00 a.m. and calling during these times would likely reduce your wait time substantially.    Thank you!
---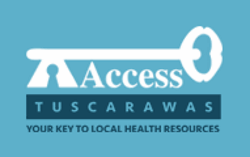 Access Tuscarawas
Access Tuscarawas is a collection of local agencies focusing on improving access to healthcare in our community.
Click here to go to their website.
Click here to view and/or download the Community Directory document.
---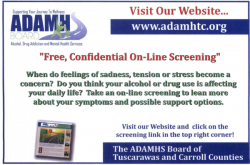 The ADAMHS Board
Access to their website and free, on-line screening tool.
Click here to go to their website.
---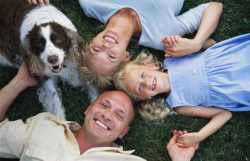 Family Connections
Building strong children and families All workshops are free and open to the public. For more information and to register, call the Tuscarawas County Extension Office. Click Here for more details
---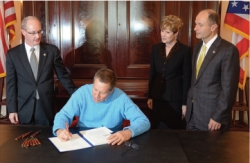 Birth Certificate Access for Ohio Adoptees
Governor John Kasich signed Substitute Senate Bill 23 into law on December 19th. This new law gives 400,000 adult adoptees adopted between 1964 and 1996 access to their original birth certificates.   Important Dates From the date of signing (12/19/13) there is a 15-month implementation period for the provisions in Sub SB 23: • On March 20, 2014 birthparents should be able to access the Contact Preference Form, the Redaction Form, and the Medical History Form. • On March 20, 2015 adoptees will be able to request their original birth certificates. Click Here for more information.
---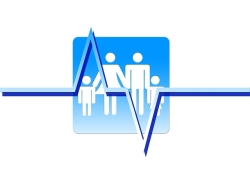 Medicaid and Private Health Insurance
Obamacare or the Affordable Healthcare Act
Are you currently receiving Medicaid?
– Do nothing, it will continue for now.
Are you looking for Medicaid coverage?
– Go to the following website to apply online:  www.benefits.ohio.gov
– Call our agency at 330-339-7791
– Stop at our agency at: 389 16th Street SW, New Philadelphia, Ohio 44663
Do you need private health insurance and not Medicaid?
– Go to the following website:  www.healthcare.gov
– Call: 1-800-318-2596
---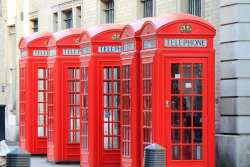 Save Money on your Telephone Bill
How to apply?  Click Here
Consumer Fact Sheet and Approved Providers – Click Here
---

Safety Alert
Child protective workers carry agency-issued photo identification badges when making home calls. Staff identify themselves in phone conversations. Anyone questioning the identity of a visitor should request to see the identification badge. Anyone questioning the identity of a caller should ask for the name, phone number and phone extension of the caller and then contact the agency to ensure the validity of the information given. The agency phone numbers to call are 330-339-7791 and 1-800-431-2347.
---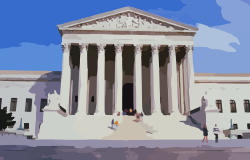 Civil Rights
The Ohio Department of Job and Family Services (ODJFS) and the local County Department of Job and Family Services (CDJFS) prohibit discrimination in all of its programs and activities on the basis of race, color, national origin, sex, religion, age, disability or political beliefs.
---