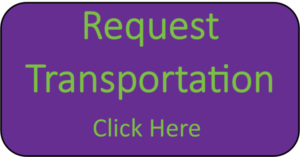 1. Requests must be made 48 hours in advance and before 3 p.m. each work day.
2. You should receive an email confirmation that we have received your request.
3. If there are any problems with your request, we will contact you.
---
Tuscarawas County Job & Family Services provides transportation services:
Assist eligible individuals with getting to work or training.
Medicaid-eligible individuals to get to medical appointments when managed care plan can't assist.
Assist Children Services with visitations and medical appointments.
Call 330-339-7791 
---

Non-Emergency Transportation Procedure and Forms
Procedure:
Procedure Letter – October 6, 2009
Forms:
Non-Emergency Transportation (NET) Record of the month (BO 51) ** Updated 8/08/2017
Non-Emergency Transportation (NET) Verification (BO 52)
These files require Adobe Acrobat Reader, click below to download the reader: