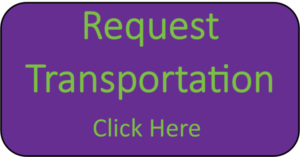 ** IMPORTANT **
Requests must be made 48 hours in advance not including weekends and holidays.
We must receive requests before 2:30 p.m. each work day.
If you have any doubts, please call us.
| | |
| --- | --- |
| Day of ride: | We must receive request by 2:30 p.m. on this day (unless there is a holiday): |
| Monday | Thursday |
| Tuesday | Friday |
| Wednesday | Monday |
| Thursday | Tuesday |
| Friday | Wednesday |

Holidays include: New Year's Day, Martin Luther King Day, Presidents' Day, Memorial Day, Independence Day, Labor Day, Columbus Day, Veterans' Day, Thanksgiving Day, Day after Thanksgiving Day, Christmas Eve, Christmas Day. (When a holiday falls on a weekend, the actual day of the holiday will be on Monday or Friday.)
---
Tuscarawas County Job & Family Services provides transportation services:
Medicaid-eligible individuals to get to medical appointments when managed care plan can't assist.
Assist Children Services with visitations and medical appointments.
Call 330-308-7716 (Direct Line for Transportation Department)

 
---

Non-Emergency Transportation Procedure and Forms
Procedure:
Procedure Letter – October 6, 2009
Forms:
Non-Emergency Transportation (NET) Record of the month (BO 51) ** Updated 1/010/2019
Non-Emergency Transportation (NET) Verification (BO 52)
These files require Adobe Acrobat Reader, click below to download the reader: